Only Founders: A Community for Entrepreneurs.
We've Launched! If you haven't received your invitation drop me a line at
This email address is being protected from spambots. You need JavaScript enabled to view it.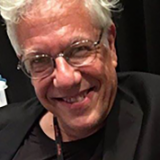 Only Founders is an invitation only community that connects startup founders with Mentors, Peers, and Experts in every phase of startup life. Over the last 20 years, I've become close friends with some of the greatest and most successful entrepreneurs working today and they have generously agreed to share their experience as mentors to new entrepreneurs.
Each member will be screened: we are looking for startup founders who are building high growth scalable businesses and who would love to have what I wish I had when I was starting out: someone to ask questions to in a private, curated environment.
Membership is currently by Invitation Only and there is currently no cost to join. Anyone who wishes to join must either know me, or be invited by a current member.
Bill McCloskey, Founder, Only Founders
Many Thanks to Allan Levy, founder of Sellup.net, Luke Glasner, founder of Glasner Consulting, Tom Hespos, founder of Underscore, Jaffer Ali, founder of TrySERA, Susan Weiner, founder of All Inbox, Howard Yeh, founder of Healthcare.com, Justin Foster, founder of Liveclicker, Vivek Sharma, founder of Movable Ink, Jim Meskauskas, founder of Media Darwin, David Sendroff, founder of Forensiq, Simms Jenkins, founder of Brightwave, Tim McHale, founder of Madison Avenue Social , Ankesh Kumar, founder of Personic, Paul Reinarz, founder of Rezora and Simon O'Day, founder of HItchData for their generous donations to Only Founders! We Love You!