Bill McCloskey
Serial Entrepreneur
6 minutes reading time
(1239 words)
What is an Entrepreneur?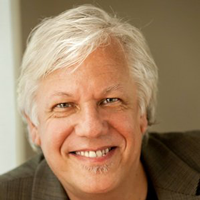 The term "Entrepreneur" is probably the most overused term in all of business. If you read any business related forums or discussion groups, Entrepreneurship covers everything from launching a t-shirt ecommerce site, starting a blog, a drop shipping company, or opening a hamburger stand. In today's article, I'll be making the case that entrepreneurism has a specific meaning that affects every aspect of the business you are starting, from marketing and growth, to funding. It is vital you figure out what you are starting: a small business, or an entrepreneurial enterprise.
My favorite example, when discussing the difference between a small businessperson and an entrepreneur, is McDonalds. The McDonald Brothers were small business owners. Ray Kroc was an entrepreneur. Let's examine the difference:
Peter Drucker in his book "Innovation and Entrepreneurship" contends that entrepreneurship is defined by an innovation in process that creates a significant competitive advantage. I would add to that and say it involves not only innovation but also scale. And key to it all is the term "process."
There is no doubt that the McDonald brothers innovated. They created the entire concept of "fast food". There is a great scene in the movie "The Founder" that shows the McDonald brothers marking out the floor plan of their soon to be hamburger stand and choreographing the employees movements to achieve maximum efficiency. But that is as far as it went. Innovation, but no scale. Their over riding concern was their one restaurant and maintaining high quality.
In fact their obsession with quality kept them from franchising: they found it impossible to maintain the quality they demanded. Which is a trait of the small business owner: the inability to concede control to anyone else. Which means that small business often die when the founder dies.
The other trait of the small business owner: passion for the product: A passionate focus on their product and obsession with controlling that product. Innovation happens, but it is specific to that business and that product and never scales beyond that, because that would require a loss of control.
Enter Ray Kroc. Ray was a typical entrepreneur, albeit a failed one. In his 50's, he had tried many different types of businesses, but none struck gold until he met the McDonalds. While the McDonalds vision was to make the best hamburger stand they could make, Ray's had a much larger vision: He saw the Golden Arches spreading across America (and the world), every bit as important physically as the local town Church steeple or the flag flying over city hall. He didn't see a hamburger stand, he saw an empire.
Which brings us to an important difference between the small business owner and the entrepreneur. A small business owner is passionate about product, the entrepreneur is passionate about process, making something out of nothing and scaling it. The actual product, to the entrepreneur is IRRELEVENT.
I've known entrepreneurs that founded successful tech companies, and then turn around and open a chain of ice cream stores. And back again.
Ray Kroc's innovation, the one absolutely necessary for him to achieve his global, highly scaled vision, was the process required to maintain quality and consistency. After all, for McDonalds to be America's church, the experience has to be exactly the same no matter which McDonalds you walk into.
Previously, a franchisee would lease land, build the restaurant, and after that they were on their own. Quality and consistency were not a requirement and there was little the franchiser could do to control the franchisee.
Ray Krok's inspiration was realizing he wasn't in the restaurant business but the REAL ESTATE business. Krok would buy up the land and lease it to the franchisee. Ray required that franchisee's could only lease from him and if they did not maintain quality and consistency, they lost their lease and were effectively out of business.
That is an innovation in scale and process, quite different from the McDonald Brothers innovation in product. For Ray, quality was also something that came second to scale. One of the issues with serving ice cream products, such as a milk shake, is the cost of refrigeration, which ate into the profits of the stores. His solution was to come up with a powdered milkshake that required no refrigeration, and yet was good enough to pass for the real thing. This, of course was an anathema to the McDonald Brothers.
The reason why it is important for any new business owner to figure out if they are a small business owner or an entrepreneur is multifold:
The two are funded differently. A small business owner needs to put profits first. Rent needs to be paid, payroll needs to be met and investment is designed to make that happen: get the business to profitability as quickly as possible. Investors are often looking for payout in the form of profit sharing or dividends. In addition, the business is built on a formula of past success and the business rarely changes from inception to exit. Entrepreneurial businesses are funded for growth. Investors look to get their payout when the company is sold or goes public. Profits are secondary to growth, with businesses often going years before they reach profitability. And because there is no blueprint for growing an entrepreneurial entity, the businesses change rapidly, pivoting from one idea to another. A small business owner falls in love with their idea. The Entrepreneur can't afford to.
The products are marketed differently. An entrepreneur's marketing budget has to devote a significant percent to "educating the market". No one has to explain a hamburger stand. But entrepreneurs are developing products that people haven't seen before, or even knew they needed or wanted.
A small business owner will stay with their business until they sell it or go down with the ship. An entrepreneur will often start multiple companies because the fun for the entrepreneur is the building, not the managing, of a business. Once the business is successful, it is time to start something new. Hence the term Serial Entrepreneur. You rarely hear of a serial small business owner.
Young people often ask, if I want to be an entrepreneur, should I get an MBA? I always answer the same: If your passion is managing businesses, get the MBA, if your passion is starting businesses, forget it. While I'm sure there are exceptions, I personally know very few entrepreneurs who have graduate degrees in business. Or even undergraduate majors in business. An entrepreneur often dropped out of college all together, or spent time in creative fields like music or art before launching.
In the movie The Founder, after Kroc has bought out the McDonald Brothers for a fraction of what the business was worth, they ask him: We showed you our complete process. Why didn't you just copy us? Ray says: "I needed the name. McDonalds. No one was going to buy a hamburger from a place called "Kroc's". To me that line sums it all up the difference right there. For the small business owner, there is no separation between them and their business. For the Entrepreneur, the process is everything: who cares what it is called as long as it fits into the overall growth plan.
So what are you? A small business owner, a manager of a large business….or are you an entrepreneur? Figuring that out is often the first step in building the business of your dreams.
Comments
1
Ever come across Geoff Moore's (Chasm) Core and Context arguments? Kroc's recognition that MacDonalds should be a real estate company fits right into the model .... outsource context by all means - but NEVER outsource core ... the trick is to understand what is the core of your business and what is context. Easy example - banks outsourcing call centers ,,,,, reflects a deep misunderstanding of what is their core and context, Had they realized that core is their customer - and $$$s was context - maybe the first thing that they outsourced wouldn't have been the customer call centers ... https://www.youtube.com/watch?v=emQ2innvuPo
Ever come across Geoff Moore's (Chasm) Core and Context arguments? Kroc's recognition that MacDonalds should be a real estate company fits right into the model .... outsource context by all means - but NEVER outsource core ... the trick is to understand what is the core of your business and what is context. Easy example - banks outsourcing call centers ,,,,, reflects a deep misunderstanding of what is their core and context, Had they realized that core is their customer - and $$$s was context - maybe the first thing that they outsourced wouldn't have been the customer call centers ... https://www.youtube.com/watch?v=emQ2innvuPo