Bill McCloskey
Serial Entrepreneur
10 minutes reading time
(2077 words)
Interviews with Entrepreneurs: Tink Taylor, Founder of dotmailer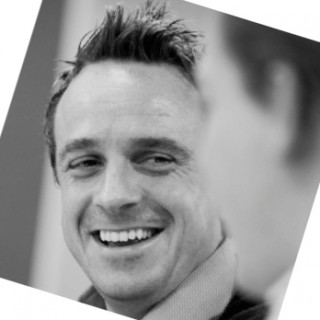 How do you go from Wind Surfing Instructor in Greece to creating one of the most respected brands on the London Stock Exchange? Founder Tink Taylor discusses his career and how he insures that dotmailer is a dotFamily.
Website: https://www.dotmailer.com/us/
Only Founders: Can you talk about your background? How did you become an entrepreneur?
Tink Taylor: I think I've always had it in me. My mother tells stories that when I was in school I always had some little business on the go whether it was a team of people helping me clean cars (and I had a certain way of doing that quicker) same team helped me clean the driveways when it snowed, selling candy bars things like that. I always had it in my DNA.
I did a lot of traveling. In the UK you finish school, traditionally you take your exams at 16 & 18 and then go to University, and I took quite an extended vacation before venturing to University, I think that gave me a good while to decide what I was going to do: I didn't know what I wanted to do but I wanted to do something, I just needed to discover it.
I came back and went to University and in the UK you do a year out and work in industry and I worked for a company that was acquired by IBM. I worked in a new technology team and essentially there were two projects: one was to invent cloud computing, which they did and the reason they were acquired and the other was given the task: there's this thing called the Internet what can it be used for? Will it be good for communication (laughs).
I was a developer and I built all sorts of internets and things like that for various sections of the company and used email: quite extraordinary when I look back. As soon as I saw that, I knew that was what I was going to do.
I took some more time off, actually worked as a wind surfing instructor in Greece. I built their online booking system, mostly out of boredom; there was nothing to do. The center was big and expensive and had a C-level clientele. They were all blown away by my work on the booking system and when I got back to London they asked me if I could build their websites for them. My bosses in Greece asked me when I was coming back, and I said give me 3 months: I've just started this internet thing. They said sure, and that was 20 years ago now, so I guess it worked out. (laughs).
We started as a web design development company called Ellipsis Media and we built products and we used those products to build our clients websites. So we built dotmailer on the seed that we had. Our first product was doteditor, a content management system, dotcommerce, our ecommerce platform and over the years we picked up things like SEO, pay per click, and so on.
As the company evolved, we did an interesting Shark Tank type exercise (before Shark Tank was actually invented). There were some consultants we were working with. They said come back and present to us how you are going to be a four or five million pound company (we were turning over about a million pounds at that time). There were three of us who founded the business: one was a purist designer, one was a purist techie, and I was neither a very good designer nor a very good techie, but I had enough understanding of both that I ended up doing the business side.
One went off and did a pet project, the other the agency side of the business, and I was left with the dotmailer as it were. As we did the presentation, they had asked for 4 million and I came up with something like 8 million. I'd done some proper research, written a business plan, done some testing of the marketing. With recurring revenues it became so much easier to hit the number… that became the focus. So I took that part of the business and ran dotmailer for the time being and the other guys worked on the other bits of business. dotmMailer became so successful that we closed those other areas of business down.
That's kind of how we got here, long story, via Greece.
OF: Is there a difference in starting a company in the UK verses the US?
Tink: Going back 20 years, we started off as a tech company. There weren't tech companies back then. We were competing against traditional agencies that referred to the Internet and building websites as New Media. Of course it was only new to them, it wasn't new to us who had been in it from the very start.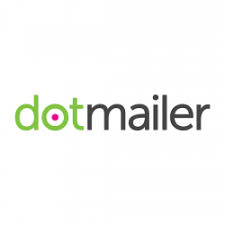 We would try and explain what we did. We were always bootstrapped. We looked at getting funding or a bank loan, but they just didn't understand what we were. As far setting up a company, it is pretty much the same as the US and as dotmailer grew I helped set up operations in the New York, Australia. There are different regulations but they are pretty much all about the same.
Our biggest challenge was that it was brand new, a new industry. And then the dotcom bubble crashed. We were much better placed. We were using better, much easier to use systems than our competitors. In fact, our competitors made their systems more complex and they came with big thick manuals to justify the ticket price. The crash actually did us a favor because we charged significantly less and were significantly easier.
OF: Am I correct that you stepped down from the CEO role?
Tink: We had two extremes. Should we be an agency or should we be a tech company? And I always used to sit in the middle. And my business partners were always spending the same amount: the designers need these big monitors, the techies need more servers. So we brought in a consultant: more of a professional accountant actually. But he had a lot more to him, a background in marketing, even though he was an accountant. So it was useful to channel any divisions through an independent 3rd party to discuss decisions and strategy without emotion.
He did the financial side of the business and we actually listed on the London Stock exchange so it became the sensible thing to put him in the front of all of that. At the time we didn't really have titles. We didn't really believe in them as such. It ended where he was running the city side of things and I was running the business side of things. I ran the business and he handled the investors, due diligence, the auditing making sure that everything was up to regulations.
OF: So, let's give you a quick plug. What do you do and why should be use you?
Tink: We talked earlier about focus. dotmailer was focused completely on email. We focus on the mid market. We like to think there are fantastic products out there on either end of the market. Things like Mailchimp at the bottom of the market, fantastic UI but limited in terms of what you can do. At the other end traditionally are the Responsys and ExactTarget/Salesforce: very complicated and sophisticated in regards to feature set but difficult to use. We've put ourselves in the middle. With a UI of a mailchimp and a feature set of more of a high end ESP . And we offer that at a price point for the mid market. We have some key integrations. Our API is very modern so we are the global email partner for places like Magento, Shopify but also a focus on Dynamics CRM and Salesforce for the CRM world.
People used to say "we focus on B2B" or "we focus on B2C" but we are actually starting to see those two worlds collide. I think the biggest opportunity is in B2B commerce where they have the traditional bricks and mortars and CRM but they have ecommerce as well and the budgets are huge. So we operate in B2B and B2C and this unique new spot if B2B commerce but in that mid market is our sweet spot.
More recently we have made the acquisition of Comapi which allows us to extend the platform into the modern omni channel world with SMS, Push and social messaging amongst other things
OF: Tell us about the lifestyle of the entrepreneur. The personal challenges, things like that.
Tink: First you need to be hunting out a dollar, that's always been the drive. How do I make money, how do I make good money, profitable money. And then it's a matter of putting the hard work in. I don't think anyone would begrudge me in terms of the hard work. You end up working 24/7 at times. There is always a cycle of going out and winning projects, getting them done, snagging lists at the end then worrying about winning some more projects. That is why when we were looking at our business, that recurring revenue was important. It even out those cycles.
From a personal point of view, I've put a lot of blood sweat and tears and a lot of time in. I would only do that if I loved it. Yeah, you do have to sacrifice some of your personal time. But I don't know too many entrepreneurs who think that is a problem because they really enjoy it.
We refer to the staff of dotmailer as the dot Family. We work incredibly hard but we all play incredibly hard. I we are up to 350 or 400 people these days and most of them are really close friends. And if not yet, they will be. And that is a reflection on the company and how we work. Life long friendships are being built and the bond that comes from working closely together.
I think a lot of the people we hire have that entrepreneurial spirit and drive. Many of the people we've employed are still with us. Our first ever employee is still with us. One of our "first work experience" guys, he is now back as our CTO. It really is a family. I gave up some stuff as far as personal life, but I've gained so much.
OF: how do you build that kind of culture?
Tink: It has to be genuine. You have to be honest and you have to have trust. I've stepped back. It is important to let others help run the business operations so you can focus on what is strategically important for future growth. You can easily end up with one guy at the top and loads of people at the bottom. Ultimately that is difficult to scale. We always talk about how we want to work ON the business and not IN the business. And that is a very difficult thing to do. If you are a designer or developer and that is your core skill, it is important to realize that there are other people who can probably do it better than you, and that frees you up to do other stuff.
I see people who are really good at what they are doing and I tell them: as soon as you can get someone up to your level, I can free you up and give you some more exciting challenges. Back when I was with IBM, there was a guy who was a real genius and they wanted him to do other things. But he got into be being the top guy in the tech support team. He was too valuable to leave and he never transitioned out of that team. The guys I worked with when they sold the company had huge shared options and never had to work again. But that guy had nothing.
I tell that story so many times: don't hang on to your goal, your skills cause trust me, I will give you something more exciting to do and expand your career. And we are all about nurturing that talent and that helps make our company culture genuine.
Title:
Interviews with Entrepreneurs: Tink Taylor, Founder of dotmailer
Audience:
Entreprepreneurs and Startup Founders
Publisher:
Onlyfounders.com
Copyright 2018
,
Only Influencers, LLC
Comments
No comments made yet. Be the first to submit a comment